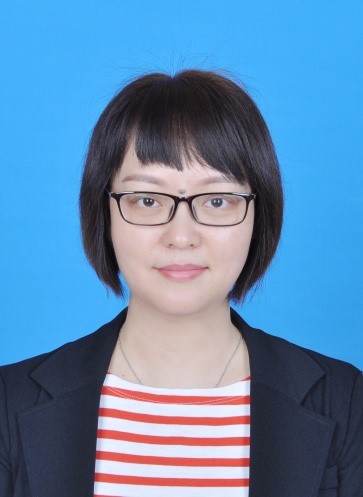 个人简介
谭晓青,中山大学应用数学博士,暨南大学信息科学技术学院数学系教授,曾任加拿大多伦多大学访问教授,主要研究密码编码学、量子密码学。
联系方式
邮件:ttanxq@jnu.edu.cn
教育背景
1999年吉首大学 数学教育专业 学士
2004年中山大学 应用数学专业 博士
工作经历
2004年7月至今暨南大学信息科学技术学院
2011年4月-2012年4月 加拿大多伦多大学访问教授
2016年8月-2016年9月 访问加拿大多伦多大学
科研专长及成果
研究方向:密码编码学、量子密码学
科研经验:
主持国家自然科学基金委面上项目"通用盲量子计算理论及其应用研究" (批准号: 61672014),2017.1-2020.12,在研;
主持国家自然科学基金委青年项目"密钥共享体制新理论及其应用研究"
61003258),2011.1-2013.12,结题;
主持2015年度国家自然科学基金委员会-广东省人民政府联合基金(第二期)超级计算科学应用研究专项项目一项,在研;
主持广东省自然科学基金面上项目"基于一般图态的量子密码协议及其安全性研究"(批准号:2016A030313090),2016.6-2019.6,在研;
主持广东省科技厅科技攻关项目"量子随机数析取软件的工程实现"(批准号:2013B010401018),2014.6-2017.6,在研;
教学专长及成果
教授课程:信息论与编码
教学经验:
在暨南大学讲授信息论与编码、现代密码学、计算机代数学、微积分I-II(全英)、线性代数(全英)、概率论(全英)、高等数学等本科课程,讲授密码编码学、信息安全与信息数学硕士研究生课程。
代表性学术出版物
Xiaoqing Tan*, Xiaoqian Zhang, Tingting Song, Verifiable delegated quantum computation with χ-type entangled states, Computer Standards & Interfaces, article in press, 2017. (SCI)
Xiaoqing Tan*, Xiaoqian Zhang. Controlled quantum secure direct communication by entanglement distillation or generalized measurement [J]. Quantum Information Processing, 2016,15(5):2137-2154. (SCI)
Xiaoqing Tan*, Xiaoqian Zhang, Tingting Song. Deterministic quantum teleportation of a particular six-qubit state using six-qubit cluster state [J]. International Journal of Theoretical Physics, 2016, 55(1):155-160. (SCI)
Xiaoqing Tan*, Xiaoqian Zhang, Junbing Fang. Perfect quantum teleportation by four-particle cluster [J]. Information Processing Letters, 2016, 116(5):347-350. (SCI )
Xiaoqing Tan*, Xiaoqian Zhang. Big data quantum private comparison with the intelligent third party [J]. Journal of Ambient Intelligence and Humanized Computing, 2015, 6(6):797-806. (SCI)
Xiaoqing Tan*, Xiaoqian Zhang. Quantum private comparison protocol with cloud quantum computing [J]. Concurrency and Computation: Practice and Experience, 2016, 28:3006-3020. (SCI,EI)
Xiaoqing Tan*, Lianxia Jiang. Improved Three-party Quantum Secret Sharing Based on Bell States [J]. International Journal of Theoretical Physics, 2013, 52(10):3577-3585. (SCI)
Xiaoqing Tan*, Lianxia Jiang. Identity Authentication by Entanglement Swapping in Controlled Quantum Teleportation [J]. International Journal of Embedded Systems. 2014, 6(1):3-13. (EI)
Xiaoqing Tan*, Lianxia Jiang, Junpeng Hu. Multiparty-controlled Teleportation with generalized GHZ states in Quantum Communication Network [J]. International Journal of Communication Networks and Distributed Systems. 2014, 13(3/4):344-353. (EI)
Xiaoqing Tan*, Peipei Li, Xiaoqian Zhang, Zhihong Feng. Quantum information splitting based on entangled states. N.T. Nguyen et al. (Eds.): Transactions on Computational Collective Intelligence on XIX, 2015, LNCS 9380:157–175. (EI)
Xiaoqing Tan*. Introduction to Quantum Cryptography [M], Theory and Practice of Cryptography and Network Security Protocols and Technologies (Chapter 5), Edited by Dr. Jaydip Sen, ISBN: 978-953-51-1176-4, published by InTech, July, 2013:110-146.
Xiaoqian Zhang, Xiaoqing Tan*, Jian Weng, Yongjun Li. LOCC indistinguishable orthogonal product quantum states [J]. Scientific Reports, 2016,6 : 28864. (SCI)
Ting-Ting Song, Qiao-Yan Wen, Fen-Zhuo Guo, and Xiao-Qing Tan. Finite-key analysis for measurement-device-independent quantum key distribution [J], PHYSICAL REVIEW A. 2012, 86(2):022332. (SCI)
Xiongfeng Ma, Feihu Xu, He Xu, Xiaoqing Tan, Bing Qi, Hoi-Kwong Lo. Postprocessing for quantum random-number generators: Entropy evaluation and randomness extraction [J]. PHYSICAL REVIEW A. 2013, 87 (6): 062327. (SCI)
Xiaoqing Tan*, Zhiguo Wang. New Secret Sharing scheme based on linear code. Applied Mathematics: A Journal of Chinese Universities. Series B, 2004,19(2):160-166. (SCI)
谭晓青*. Z16环上的二次剩余码. 数学研究与评论, 2005, 25(4): 739 -748.
李拥军, 谢嵘, 谭晓青. 基于冲突指示和分组的IEEE 802.15.4 隐藏节点冲突解析策略[J]. 软件学报. 2014, 25(6):1316-1327. (EI)